Guest Blogger Luke McKennie, PRS Champion 2019
Entering the precision rifle world can be confronting, not knowing what to expect or what equipment you will need. Like anything though, experience is king and often this becomes apparent after someone rushes to purchase all the gear they think they "need" for their first match. Sometimes the best advice is just to turn up with what you already have. Most competitors in the sport are very forth coming with lending out their own gear and helping new shooters. The added benefit of this strategy is it gives you the opportunity to form your own opinion on what gear works best for you before you spend any money.
See, the great thing about the precision rifle community is it doesn't matter if you're in first place or coming dead last, you never have to look too hard to find someone willing to help you. However, for all those people that want to hit the ground running with a sound starting point, this is the gear I carry to matches in my pack (Mystery Ranch 3 Day assault pack).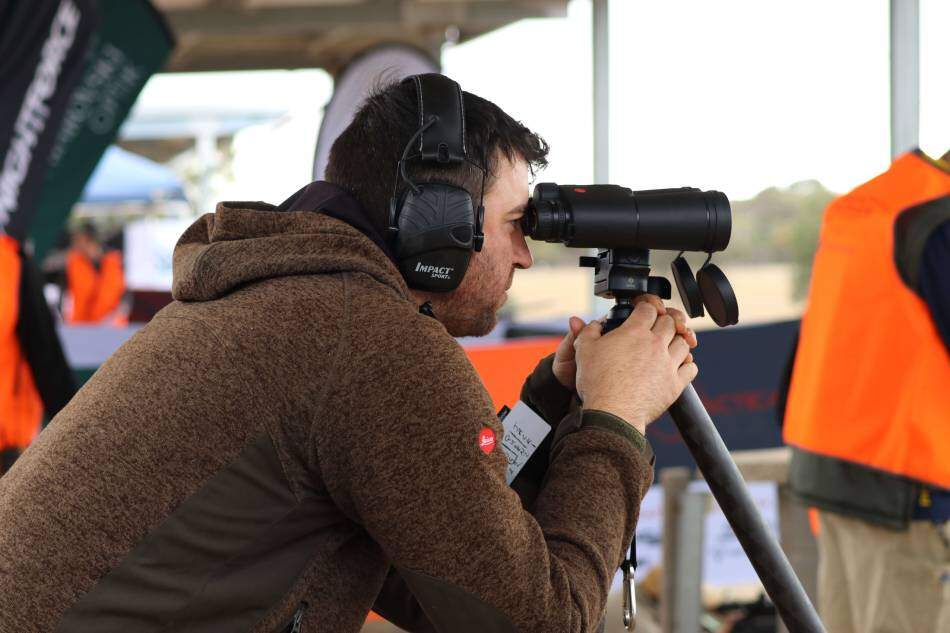 Bags: The Waxed canvas (Sand filled) pint sized Gamechanger from Armageddon Gear is a tested and proven, some competitors in recent times have made the shift to the Shmedium Gamechanger, which is just a slightly bigger and heavier version. However, you might find it a bit on the heavy side if you're just starting out and not used to bag manipulation. In the end though, if your able to get one or the other you won't go wrong. Another great option even though I don't usually carry it, would be the Wiebad Waxed Canvas Mini Fortune Cookie (with heavy fill).
Either of these bags can be used on just about any prop or barricade and have the added benefit as a solid rear bag for prone shooting.
If you are also looking for a support bag. Which would typically be used to support the rear of the rifle when you're shooting from mid height prop/barricade, the Pump Pillow from Wiebad is a great choice, especially when attached to a lanyard for quick deployment.
Bipod: Precision rifle is a sport where versatility can be more important that straight up ridged stability. I own many different bipods and its really horses for courses, however in the precision rifle world its hard to go past the MDT GEN 2 Ckyepod. It's extremely adaptable and is quick to change settings, whilst providing more than enough stability to hit any sized target you would find in a precision rifle match. Another crowd favourite is the B&T Industries Atlas Cal, it's a little bit more affordable than the Ckyepod but without some of the extra frills. However, if you're really on a budget many matches have been won with the original Harris fold out bipod.
Dope: An acronym for Data On Previous Engagements is now used as slang for really anything that predicts or lists your bullet drop and wind drift. I personally use a Kestrel 5700 (Blutooth) to calculate my bullet drop for each distance and then load it onto an E-Dope card for when I go into the stage. The E-Dope card attaches via velcro to a flexible arm on the side of my rifle so that I can always refer to my data during a stage. Whilst that's my preferred option (mainly due to my messy handwriting) I also often use a standard Sidewinder dope card holder and write my data on a small piece of paper and slide it into the clear faced pocket. If your on a budget, the Ballistic ARC phone app has a very accurate algorithm, although it wont read wind for you, it allows you to pair to a wind meter and gives out reliable data at a fraction of the cost of a Kestrel.
Sling: Although we rarely use a sling, it pays to have one handy. Sometimes a COF (course of fire) will include some off hand shooting or tripod work where a sling can come in useful. I use a Rifles Only Bungee sling, its quick to adjust/release when your on the clock and has bungee cord in a section of it to add to the comfort of the person wearing it when carrying the rifle for long periods of time.
Tripod: A good shooting tripod should be able to comfortably support the rifle and be quick to adjust. These days many tripod companies are using the ARCA rail attachment system. This falls right inline with the ARCA rails that most precision shooters use to attach their bipods and Gray-Ops AMP plates. The gold standard of tripods for precision rifle shooting is RRS (Really Right Stuff) and is what I use, however with over a $2000 price tag and the frequency that we use tripods a shooter would be forgiven for opting for Leofoto instead which is a good budget conscious option.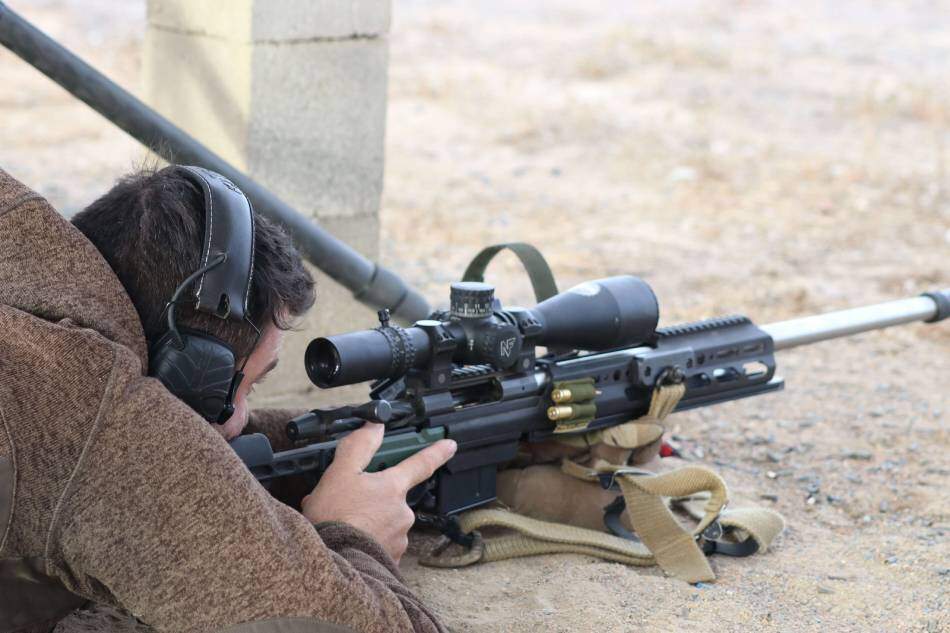 Tool Kit: Tool kits are invaluable when you need them, there's nothing worse than having to change out a trigger or make an adjustment on your rifle when its almost your turn to shoot and no one has the tool you need to make that adjustment.I carry a Fix it kit that has all the torque wrench heads I need and Torque bits to make adjustments anywhere on my rifle.
Ammo: Carrying your ammo goes without saying, however storing it in your bag as your trudging around from stage to stage can leave it vulnerable. There are a few options, some people carry it around in a MTM ammo box this a good cheap option and protects your ammo. I personally don't like how ridged that can feel in my bag, so I typically opt for ammo pouches/folders (Each holds 40 loaded rounds) and folds up nicely so they can be placed down the sides of your bag without giving off that "bulk item" feeling when your carrying the bag or using your pack as a support.
If you are ever in doubt on what gear to go for, seek out advice from one or more of the top shooters. The majority will spend the time to talk you through some options or even let you try their gear. Danny and Tony at Delta Tactical specialise in a lot of the PRS specific items and are a wealth of knowledge. Alternatively, feel free to message our team page (Delta Tactical Precision Rifle Team) and we will help you find some sound options to suit your budget.